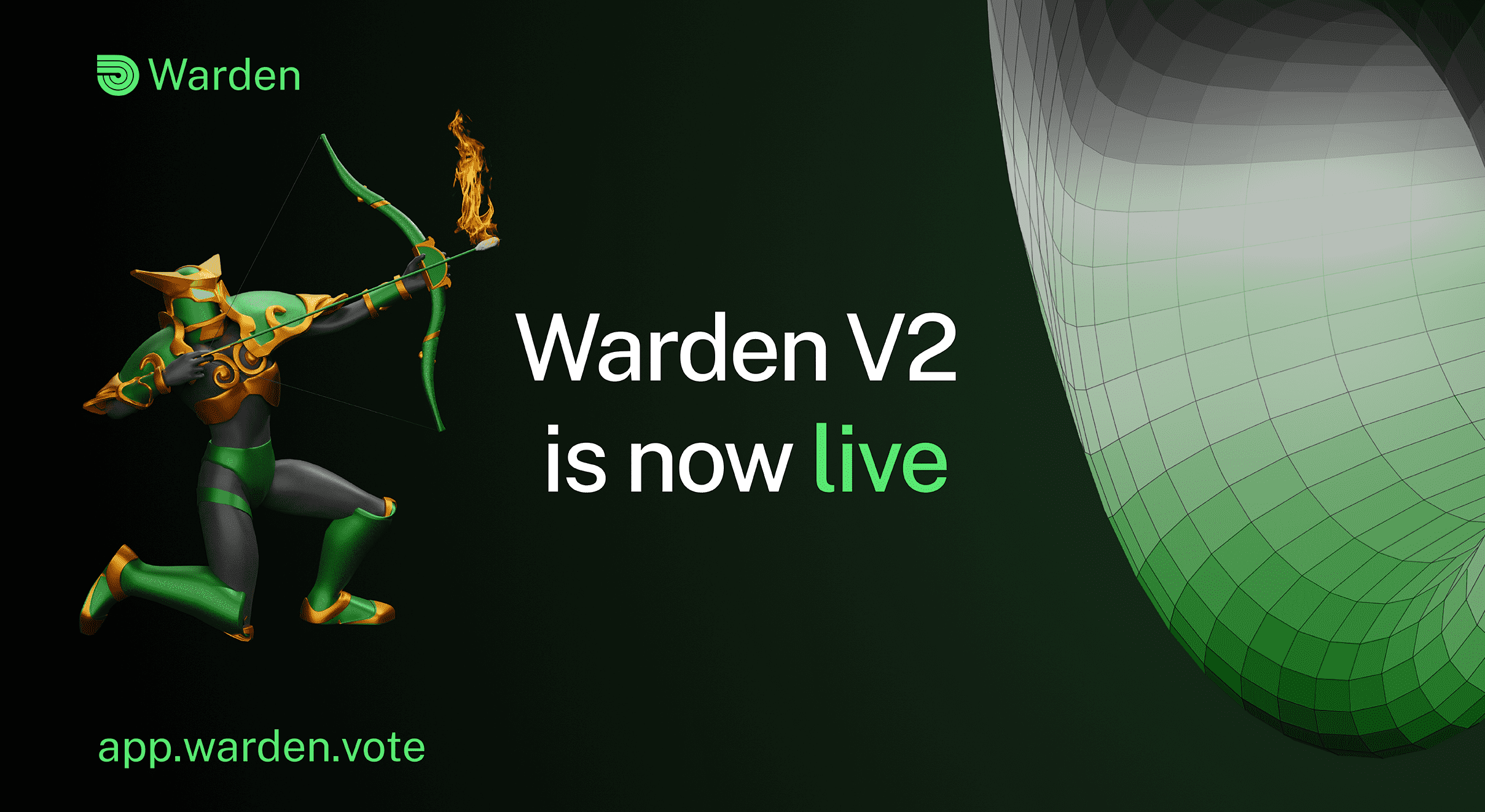 At Paladin we've always wanted to empower DeFi governance users by giving them more choices. When we released Warden it was the first market of its kind: veCRV holders could sell their boosting power for more CRV. This allowed buyers to optimize their liquidity positions on Curve for extra yield. V1 of Warden has seen more than 6 million veCRV register to its market. Unfortunately, a bug in the Curve veBoost made selling boosts impossible for a while. Until now!

A new veBoost system by Curve has re-enabled the market but Warden is also returning with some power-ups.
What's new
A more hands-off (or on) selling experience 
Warden has always been a non-custodial tool for veCRV holders. Sellers register their veCRV balance to the market and then buyers can start accessing it based on the seller's conditions, such as price and purchase allowance. Naturally, since this is a new kind of market, pricing the veCRV has been a challenge for sellers. We would give suggestions through our Discord but there would still be extreme miscalculations by individual sellers. Now sellers can opt into an advised price managed by the DAO. We'll manage the optimal price based on market conditions and adjust it automatically for all sellers.

Also, we took into consideration that, as a seller, you might not want to be registered on the market forever. As a result, you can now set a registration limit date that will automatically remove your veCRV balance from the market at that time. In your offer settings you can also control the maximum length of a boost purchased from you. For example if you don't want your balance to be bought for more than a month you can set the max duration to 4 weeks. Buyers can then only acquire boosts from you for up to 4 weeks at a time.
All in all, set and forget on your terms.
Less gas fees
Although Warden isn't a transaction heavy dapp it could be expensive to use. Some performance tweaks have led to a massive reduction in gas expense. The overall contract has reduced by 20%, buying a boost has reduced by over 50% and a multiBuy has reduced from 40-60% depending on the amount of boosts bought. Less pain, more booooosting!
Rewards for the V2 Migration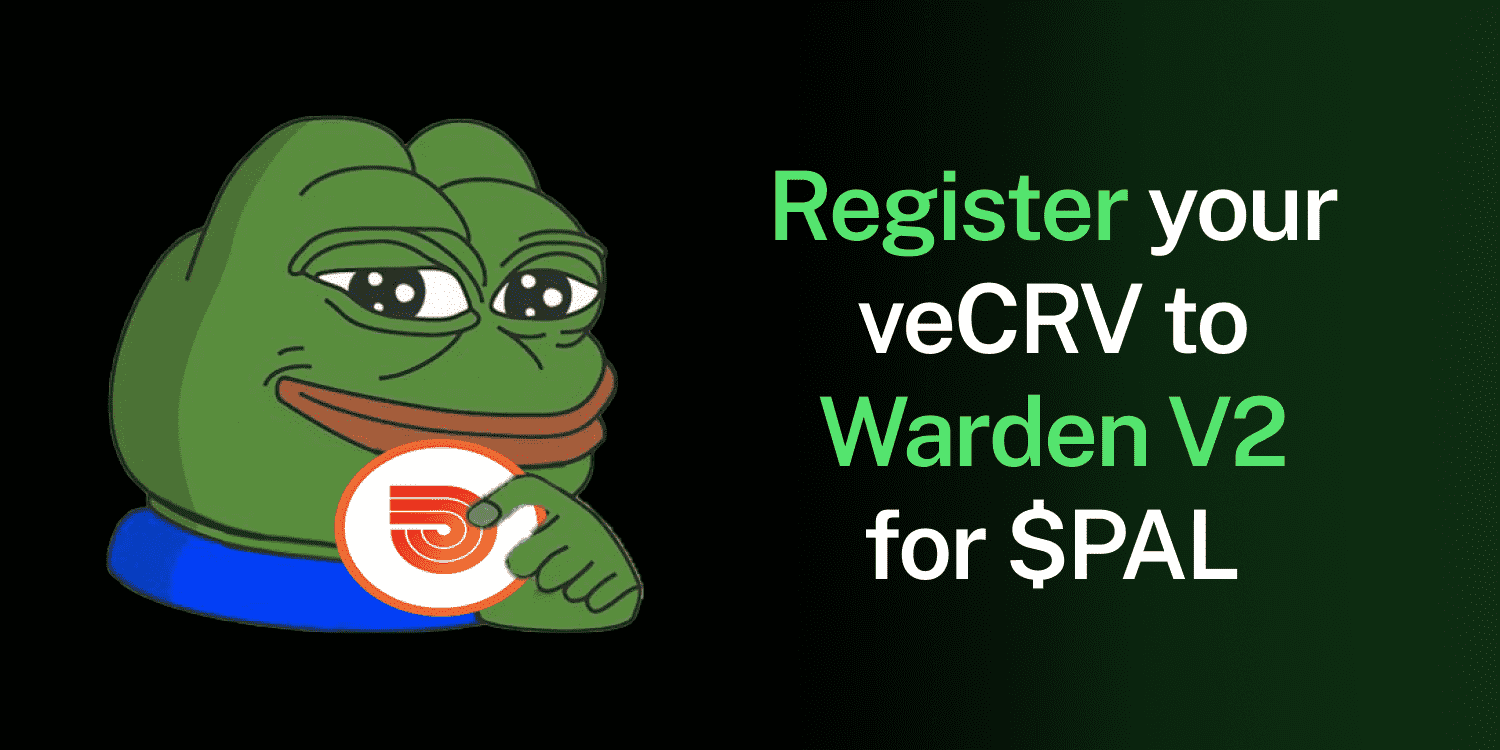 To smoothen the migration there will be 50,000 $PAL distributed to veCRV boost sellers who register to the V2 market. Sellers that were on the V1 market will get a bonus for their continued support. This reward period will be starting today and run for the next 8 weeks.
Important note: veCRV sellers on V1 will need to register again to the new V2 market in order to sell boosts. You don't need to unregister from V1 since it's operating with Curve's veBoost V1, which has no effect anymore on your veCRV boost balance because Curve Pools use veBoost V2 now. Also all your earnings from the V1 market will still be claimable through the V2 dapp. 


Access Warden here 👉 app.warden.vote

As always you can get support from the Paladin team in Discord 🛡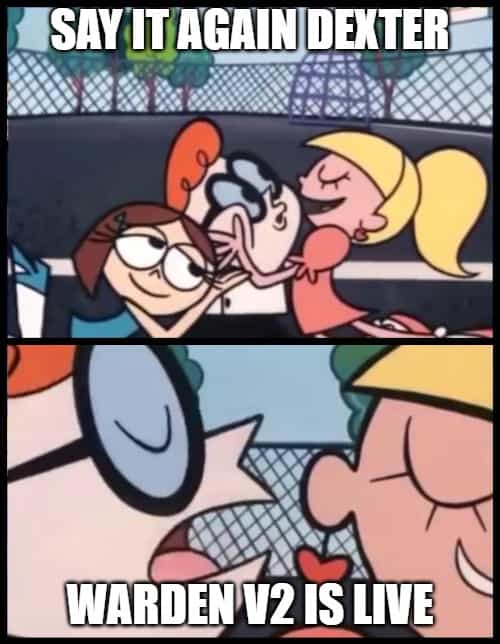 Connect With Us